The time from the beginning of the year until Christmas seems to drag by, but the rest of the year FLIES! I can't believe it is time to pack it up and send off my firsties! Anyone who says teachers get their summers off is crazy! I am linking up with
Teri
,
Hadar
, and
April
for my
summer bucket list linky
.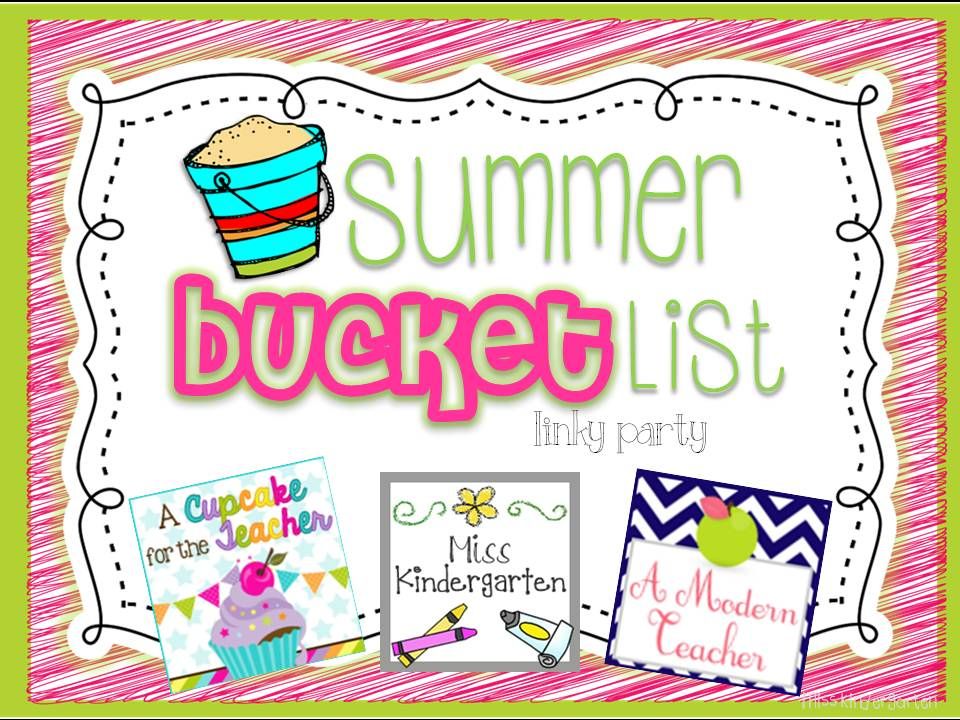 #1 - duct tape on pencils to keep them at my reading table and in different centers
#2 - I saw this next idea many times last summer, but I didn't get around to it.
#3 - We use Reading A-Z for our reading groups and occasionally for a whole group lesson. I love this idea on how to organize books for the bookshelf by groups!
#4 - I think this is a fabulous idea! I would love to make this for my room and one for home!
#5 - Several teachers in my building have a Pinterest party once a month and take turns sharing a craft and some yummy food. Last month we made cards and I remembered how much I enjoy it! It has been pushed to the back burner for many years, but this summer I'm heading back to the craft room!
My question to you - what's on your summer bucket list?